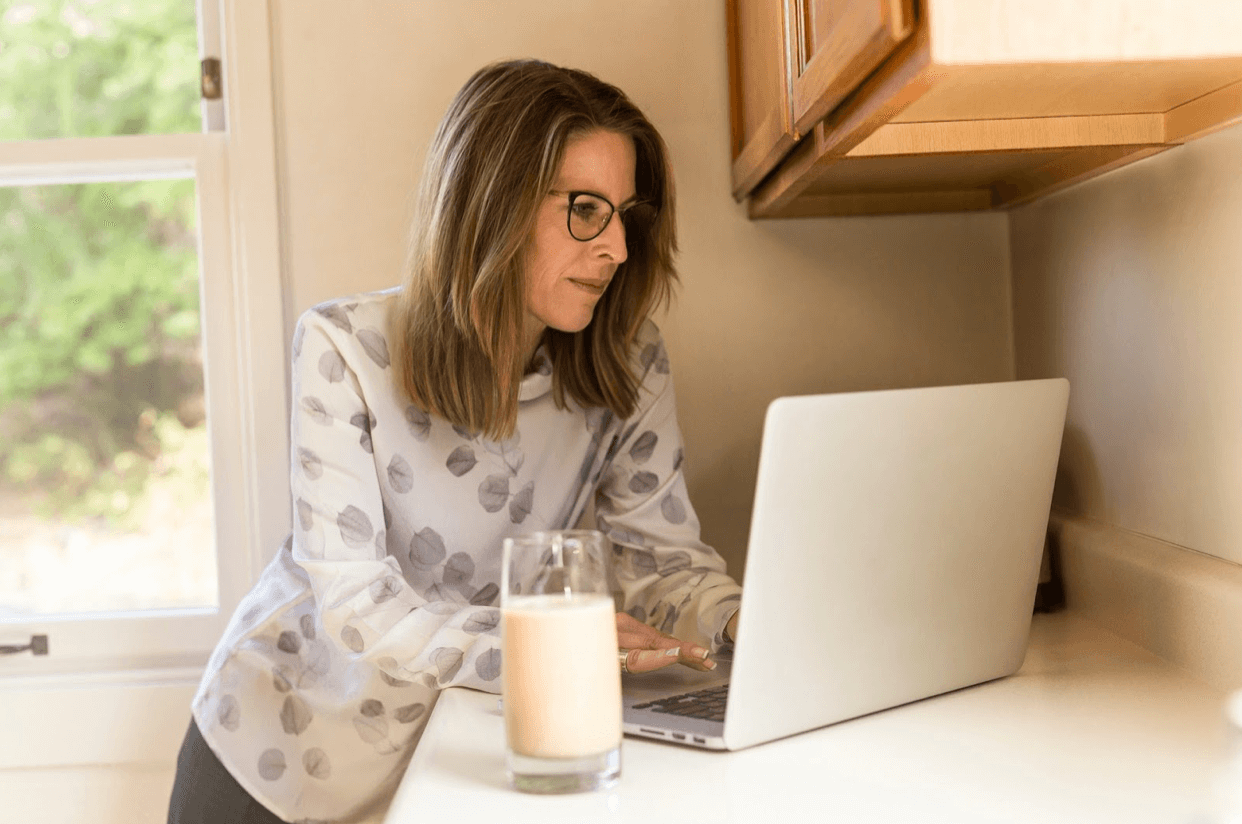 Uncategorized
5 Things To Know About The Pelvic Floor After Menopause
Women and people with vaginas/middle openings often wonder how menopause will change their bodies. They're warned about hot flashes, mood swings, and weight gain— but not many realize what can happen to the pelvic floor after menopause.
Your pelvic floor contains important muscles that support your organs, and it provides support for important bodily functions.
Menopause refers to the natural decline in hormones that people experience typically around their 40s and 50s.
Your body goes through several critical changes during menopause, and these changes can affect the health of your pelvic floor. In this blog, we'll discuss some changes you may experience with your pelvic floor after menopause, and what you can do to maintain a healthy pelvic floor.
WHAT HAPPENS TO YOUR PELVIC FLOOR AFTER MENOPAUSE?
Once menopause begins, your estrogen – a natural hormone found in women/people with vaginas that aid in reproduction, menstrual cycles, and getting pregnant – begins to decrease.
Because of this decrease in estrogen during menopause, the pelvic floor after menopause usually becomes thinner, drier, and more susceptible to muscle tightness.
If you're going through menopause and begin to notice constipation, incontinence, or recurring soreness/discomfort, this is likely a sign that your pelvic floor is changing.
You're not alone. And thankfully, there are things you can do to improve your pelvic floor after menopause – certain foods and exercise, and working with a pelvic floor physical therapist are all great ways to do this.
HOW TO SUPPORT YOUR
PELVIC FLOOR AFTER MENOPAUSE
Since your anus, small intestine, vagina, and urethra are all within your pelvis, maintaining healthy pelvic floor muscles is essential for bowels, sexual function, and bladder health. 
Menopause doesn't have to be the "end of the road" for your pelvic floor. There are things you can do to maintain a healthy pelvic floor after menopause.
KEGEL EXERCISES TO MAINTAIN A HEALTHY PELVIC FLOOR AFTER MENOPAUSE
Kegel exercises can be a great way to strengthen the pelvic floor muscles— when determined by a pelvic floor physical therapist to be the right next move for your pelvic floor. They can be done no matter where you are – no fancy gym or equipment required. 
But, there's something I need you to know: Kegels are not always the right answer. Too many people assume that Kegels are the "magic" solution for everything, and that's just not the case.
Now, back to it.
To start with Kegels, you'll need to first identify your pelvic muscles. The next time you urinate, stop midstream*. The muscles you use to stop urination are your pelvic floor muscles! 
(*This technique should only be used to identify the muscles, not as a form of exercise. Regularly using this technique can trap bacteria in the urethra, which can lead to UTIs.)
Now that you know how to engage your pelvic floor muscles, you can perform this same technique from anywhere, no matter if you're standing or sitting.
Start by squeezing your pelvic floor muscles upward (imagine you're stopping urination midstream again) and try to hold it there for 3 seconds. Then relax for a few seconds. Hold for 3 seconds. Relax.
Repeat this technique 3 times a day for 15 reps each**.
**During Kegels, it's important to try to breathe naturally, rather than holding your breath. The exercise should not be painful or feel stressful for you and your body. If it is, go back to see your pelvic floor physical therapist.
FOODS TO EAT (AND AVOID) TO MAINTAIN A HEALTHY
PELVIC FLOOR AFTER MENOPAUSE
Generally, you'll want to aim for foods that have anti-inflammatory properties to help your pelvic floor after menopause. These foods cause less discomfort and are easier for digestion, causing less pain in your pelvic floor.
Do:
   

Drink plenty of water (this one probably comes as no surprise)

   

Caffeine-free teas

   

Low-acidic fruits, like bananas, carrots, and melons

   

Fish high in Omega-3 fatty acids

   

Sweet potatoes

   

Mushrooms
Avoid:
   

Caffeinated drinks

   

Alcohol

   

Highly-acidic fruits, like tomatoes and oranges

   

Spicy foods

   

Artificial sugars and sweeteners, like Splenda and Sweet 'n Low
VAGINAL MOISTURIZERS TO HELP WITH DRYNESS
When a person goes through menopause, they may experience vaginal dryness. If this is relatable for you, vaginal moisturizers (not to be confused with lubricants) are a great way to combat this side effect of menopause.
Adding in a daily vaginal moisturizer can help stave off vaginal atrophy which can often lead to urinary infection, pelvic pain, vaginal or labial itching, and pain with penetration if left unchecked. Just like the lips of our mouth need chapstick, so does our vaginal opening and canal. 
Every person's experience with menopause is different. When working with patients, I will discuss best practices tailored to your specific menopause journey.
GETTING HELP WITH YOUR PELVIC FLOOR AFTER MENOPAUSE
If you are someone going through menopause or soon approaching and would like to consult with me about your pelvic floor health, you can book a FREE 20-minute discovery call with me here!
I share more facts + tips about menopause and how it can affect pelvic floor health on my Instagram. Head over there to follow along!
Some of the links on this page may be affiliate links. Laura Meihofer's LLC is a participant in the Amazon Associates Program and others, as an affiliate advertising program designed to provide a means for sites to earn advertising fees by linking to products Laura organically uses and trusts. If you purchase a product through an affiliate link, your cost will be the same, but Laura will automatically receive a small commission. Your support is greatly appreciated and helps her spread her message!