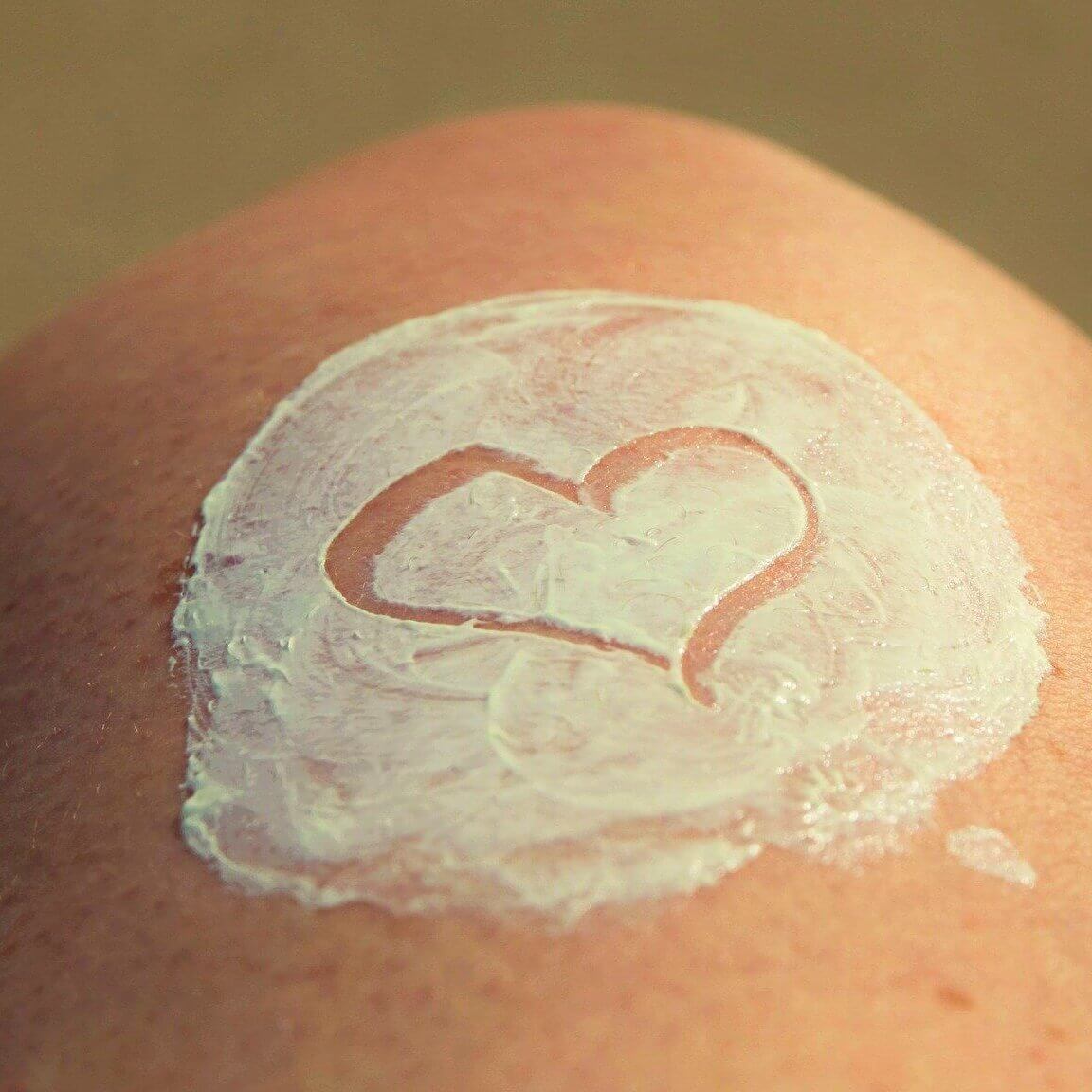 Sexual Health
Moisturize Me, The Difference Between Lubricant and Moisturizer
Moisturizer vs. lubricant, well what the heck is the difference?! The two are often confused with one another, or there are people who often use a lubricant, when they would gain increased sexual pleasure by utilizing a moisturizer.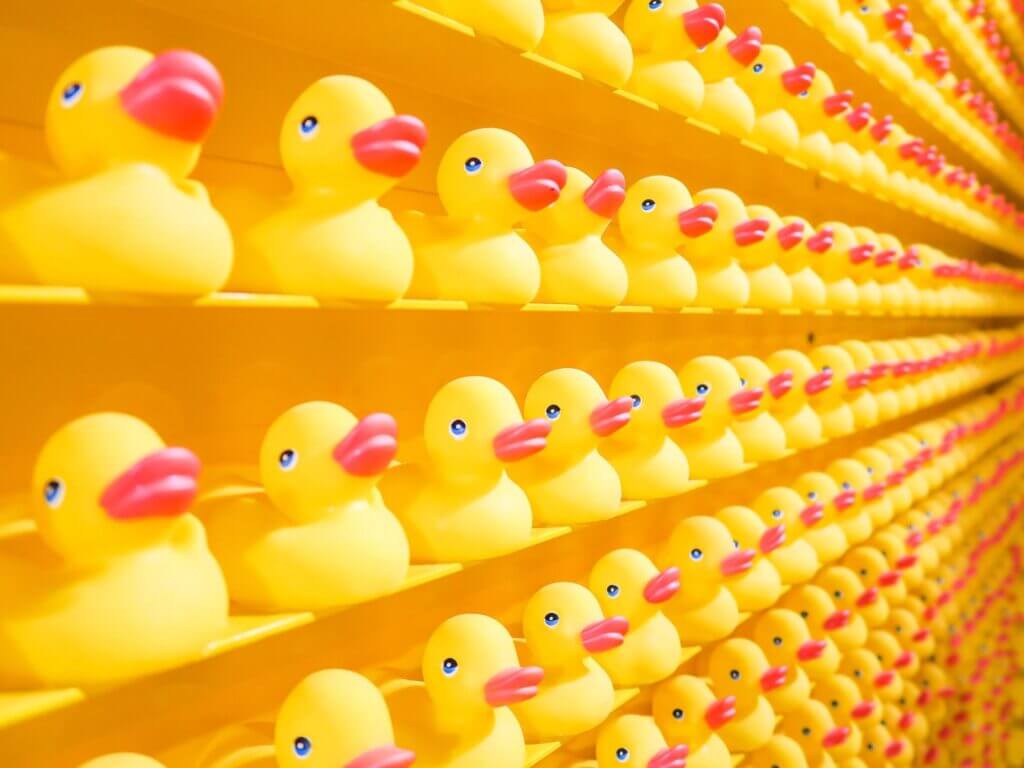 What is the difference between lubricants and moisturizers?
Vaginal moisturisers are meant to be used on a daily basis, whereas lubricants are intended for one time use, to be applied during exercises or those extra special sexy times. Lubricants are great for use with pelvic floor stretches, strengthening exercises, sexual toys, and solo or partner play. However, a sexual moisturiser is better suited for those dealing with chronic vaginal dryness or itching, dyspareunia, hysterectomy recovery & post-hysterectomy lubrication, transgender surgery recovery & transgender therapy, or those needing long term moisture intervention.
Can lube be used as moisturizer?
Sometimes. There are certain products which can be used as BOTH a moisturizer and lubricant. However, they need to be identified as such. For example, the Sliquid Naturals Satin product listed herein is a perfect dual purpose product!
Should you moisturize your pubic area?
Utilizing moisturizer on your clitoris can be very beneficial as oftentimes this skin can become dry and adherent, causing it to be less mobile. Adding moisturizer helps to plump up those cells and promote elasticity!
What is the point of lube?
With any type of sexual activity (penetrative or not), it is important to minimize friction. The tissues of the vulva and vaginal canal are sensitive. It is important to ensure that things being inserted (fingers, toys, penis) will slide and glide with ease. This helps you focus on the most enjoyable parts of sexy time, and not have to distract from or worry about any pain. REMEMBER! Just because you aren't getting as wet as you would like on your own, doesn't mean you aren't aroused. All bodies vary! Your level of "wetness" DOES NOT equal the level of "turned on" you are.
What can I use instead of lube?
Lube…🤣🤣…BUT SERIOUSLY PEOPLE! There are questions out there about cooking oil, coconut oil, spit, lotion, etc etc etc. PROBLEM: Spit introduces more bacteria to the vagina and evaporates quickly so you repeat, repeat, repeat, adding more bacteria each time. Oil is not recommended to be used with condoms or toys as it can cause failure or breakdown of the materials. It also stains sheets! Lotion has the same concerns and other additives can affect your natural pH balance. Overall, you will be more prone to infection after use, because it is difficult for the vagina to clean any of these out of the canal, it will hold bacteria in and lead to infection.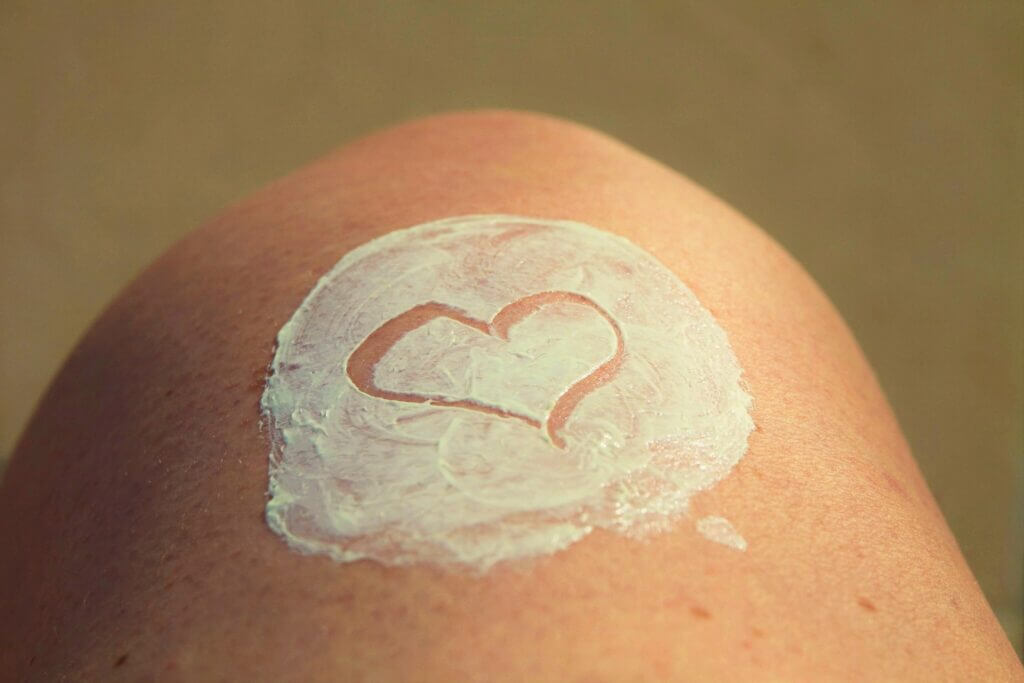 Wading through the sea of available moisturizers and identifying the right choice for your needs, can be confusing. Especially with
lubricants
often mixed in to your searches and sitting right next to one another on the shelves. Lucky for you, you've got a friend like me who knows all about this stuff! Below I list 4 of my favorite daily moisturizing products, tried and true to increase sexual appreciation. Let's dive in!
QUICK TIP!
Be sure to take your time rubbing in that moisturizer. This will help you to reap the benefits of mobilizing the soft tissue just beneath your skin at the same time!
RECOMMENDED SEXUAL MOISTURIZERS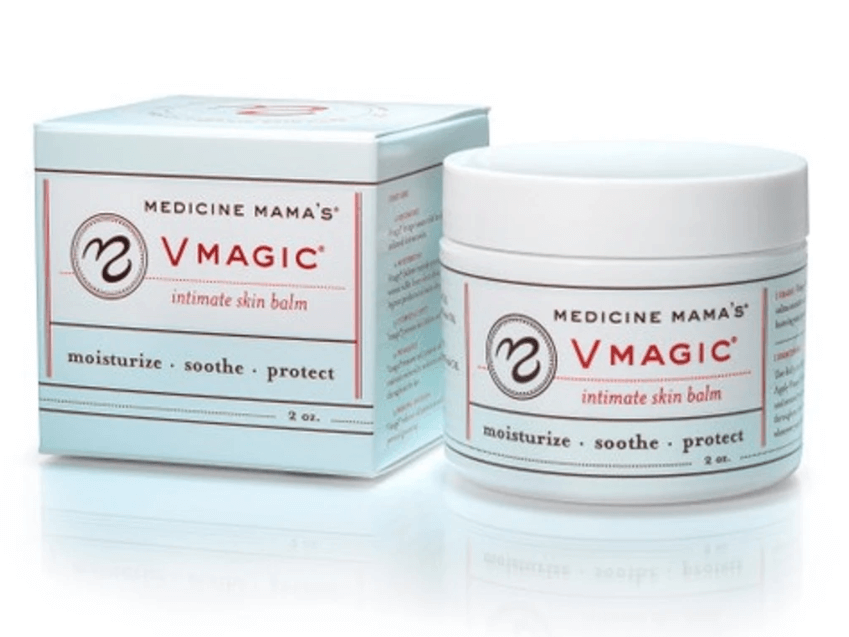 Soul Source sells one of my favorite moisturizers, and it's made with your vulva in mind! VMagic Vulva Care & Intimate Skin Cream is a 100% organic intimate skin cream that moisturizes, soothes and protects sensitive, and tender skin. Through its mix of oils, including: melexylem (honey and propolis), beeswax, organic extra virgin olive, avocado and sea buckthorn; it helps to provide relief for chronic vaginal dryness and itching, redness, or even burning. VMagic is great for all kinds of people who struggle with vulvar skin concerns from hormone changes to vaginal dryness after pregnancy, menopause, those who have undergone a hysterectomy or bottom surgery, or struggle with dyspareunia. Let's talk about the birds and the bees honey!
Compared to Sliquid Naturals Satin this is a thicker cream, so a little bit goes a long way! The thicker cream will take a bit more rubbing in, giving you the chance to follow my Quick Tip! above. Set yourself up for success with mindful massage during your daily moisturising routine.
$26.99 for 2oz (use code "
18751
" for 5% off) + shipping and handling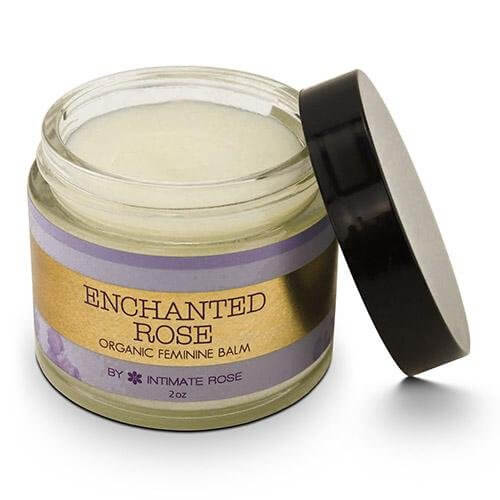 Enchanted Rose Organic Vaginal Balm is the best, because it serves so many purposes. I especially recommend this for those who have just delivered, because, due to its organic nature, it can also be used for breastfeeding relief! It is a feminine balm designed for use on all those sensitive skin areas, and is completely safe for ingestion (by you or by your baby!). Enchanted Rose is created with all natural products, and can be used by anyone who struggles with vulvar skin concerns from hormone changes to vaginal dryness after pregnancy, menopause, those who have undergone a hysterectomy or bottom surgery, or struggle with dyspareunia. It'll have you in full bloom!
Compared to Sliquid Naturals Satin, this is a thicker cream similar to VMagic above, so with small applications the product will last longer! Another product that offers the wonderful opportunity to practice your mindful massage and
diaphragmatic breathing
with my Quick Tip! above.
$24.99 for 2oz (use code "
LAURA6
" for $5 off) + shipping and handling
3)

Satin – by Sliquid Naturals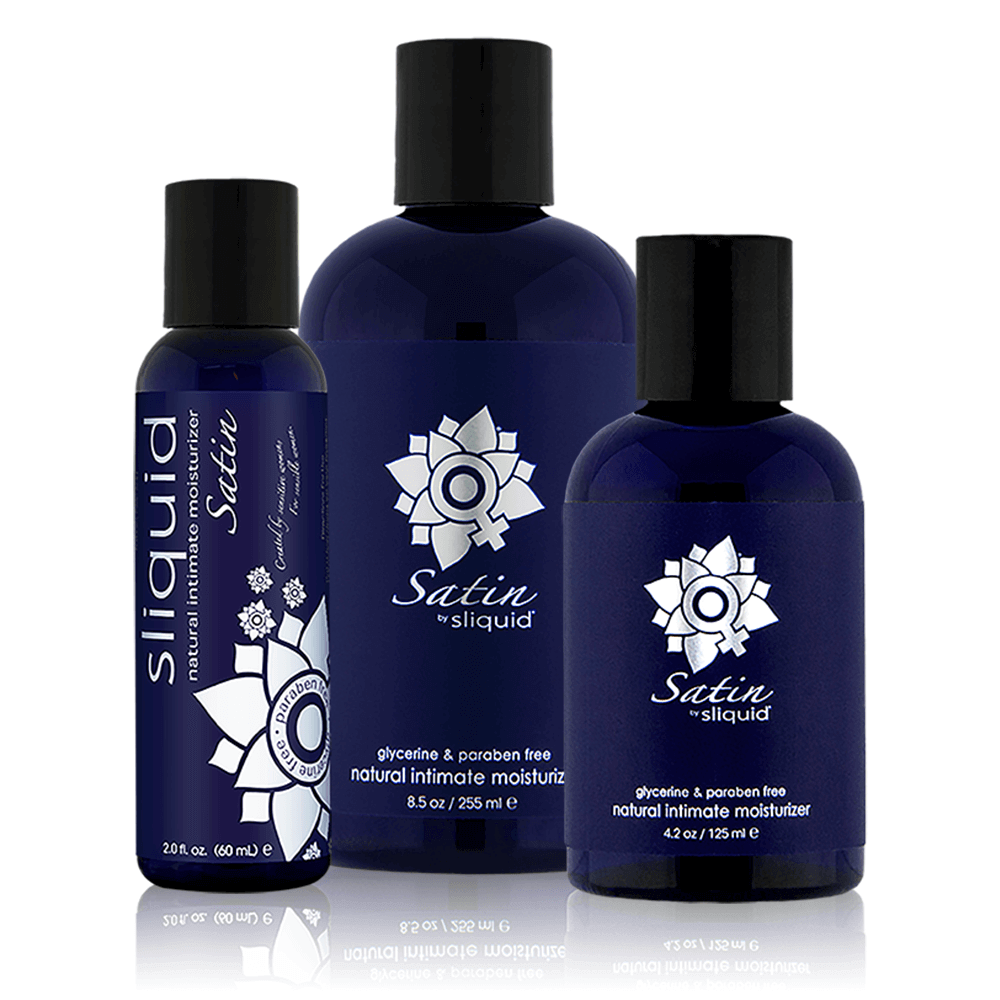 Surprise! So, I know that I just got done telling you about the difference between lubricant and moisturizer. But Sliquid Naturals Satin has made a liar out of me. Satin is both, in one! It's designed for use in two ways: for daily moisturizing purposes AND as needed for lubrication during sexual activities. Sliquid Satin has natural moisturizers, including Carrageenan, Aloe Vera and Vitamin E, but is still paraben, DEA and sulfate free. It is also vegan friendly! Fingers crossed you liked my game of three truths and a lie! I hope I made up for it.
This is great for those looking to save costs, and those who frequently use both products and don't want the clutter. It is the most cost effective recommendation, and serves two purposes! It does have a more liquid-like texture, compared to the previous two vaginal moisturizers above, which are thicker creams.
$9 for 2oz (use code "
LAURA10
" for 10% off) + shipping and handling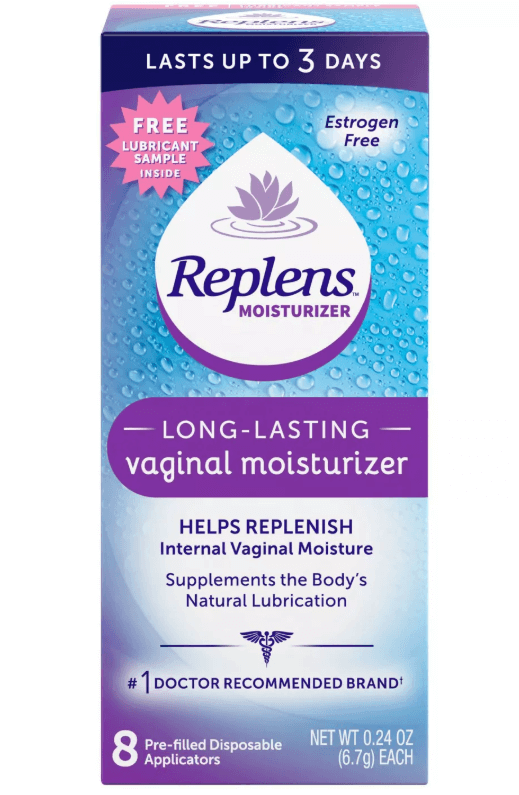 Replens Long-Lasting Vaginal Moisturizer is a unique product in many ways. It comes in 8ct boxes of individual 1/4oz packets. Each packet contains a bioadhesive ingredient that attaches to dry cells and delivers continuous moisture for up to 3 days. This is a long-lasting vaginal moisturizer that helps to address dryness symptoms by working to actually replenish vaginal moisture. It's FDA approved, fragrance and estrogen free and compatible with most condoms. This is a great product for those with chronic vaginal dryness and itchiness, or anyone with long-lasting moisture concerns. Replens is bringing you that forever replenishment!
This product comes in individually sealed packets keeping them fresher, longer. Compared to the liquid version above or the VMagic & Enchanted Rose creams, Replens is more of a jelly consistency, similar to some lubricants. However its one enormous difference is it's longer lasting properties, achieved by supplementing your body's natural lubrication for up to 3 days after application. Wowza!
$11.99 for 8ct, 1/4oz applicators + shipping and handling (free shipping on orders over $25)
Everyone should be using lubricant during sexy time! But are you better served using a daily moisturizer? Share your story with us!
DISCLOSURE: Hi there! – I truly hope you love any product I recommend, I always try them out personally or with my patients. At times, I use affiliate links. You do not pay more, a small percentage of the sale goes to the person who has influenced your purchase. This helps me to continue offering free content. Let me know your experience! All pricing is up to date at the time of posting.