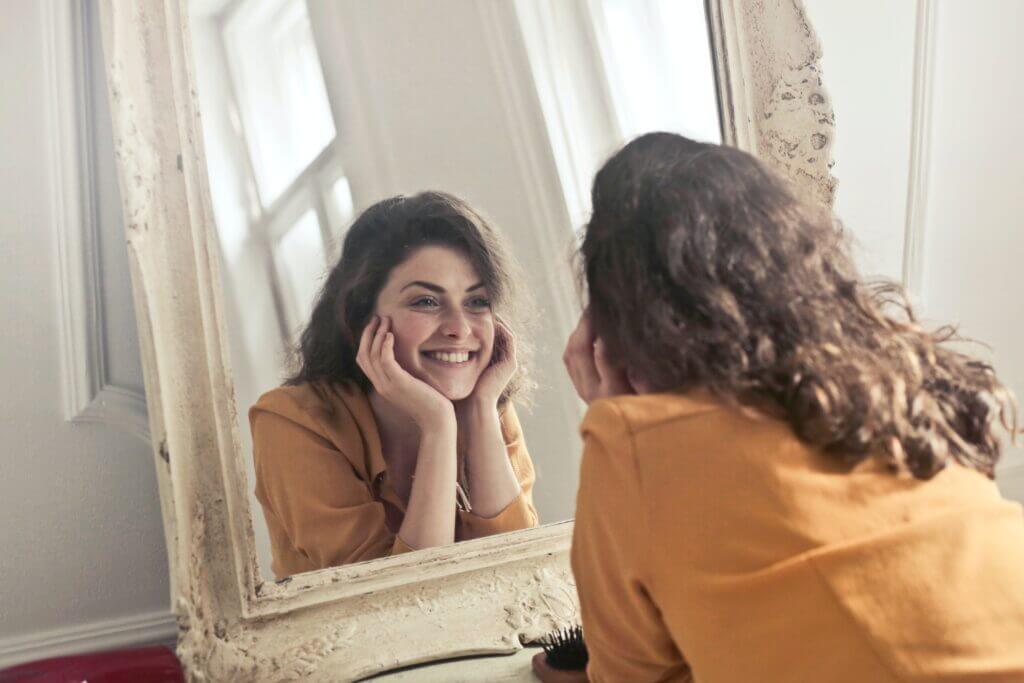 If you've read any of my other articles, then you know how often I talk about the journey of pelvic floor recovery. Recovery takes time; it's a path, and everyone starts in their own place. There is no one right starting point, but rather there are many great options for how to begin.
UNDERSTANDING YOUR PELVIC FLOOR IS KEY
Many people don't even know that they have a pelvic floor, much less any amount of detail about what the pelvic floor is, where it is located, or how it can affect other areas of your body and ultimately impact your life. Beginning to gain an understanding of your pelvic floor functions and the ways in which your pelvic floor can dysfunction is a key part of beginning to understand this area of your body. Even if you are only reading those two articles on your couch, all by yourself, you have officially taken your first step!!
Building on that step you can expand your knowledge with my detailed YouTube video: What is the Pelvic Floor? Where I demonstrate some of the information utilizing models, to make it easier for you to visualize. That video is actually part of a larger playlist as well, which will introduce you to some basic terminology and tools that you will likely encounter during treatment. I highly recommend exploring my New to the Pelvic Floor Playlist to familiarize yourself with many of these key tips and bits of knowledge.
SHUT DOWN THE HATERS IN YOUR HEAD
So much time is spent minimizing our problems sometimes. Does any of the information you read or hear about your pelvic floor ring true? You might be served by pelvic floor physical therapy. I bet that brings more questions to your mind. Answers arriving!
When should you get pelvic floor therapy?
If you have one or more of the following complaints: urinary or fecal incontinence, chronic constipation, sexual dysfunction (pain with intercourse, difficulty with orgasm), back, hip or abdominal pain, prolapse, etc. If you are pregnant, or just delivered and struggling to get back to a particular activity, or just facing challenges with natural changes from your period to menopause, or anything in between. If you are preparing for or struggling with bodily changes after surgery. Please seek pelvic floor care if you are facing any of these.
Does pelvic floor therapy really work?
YES!!! Seriously YES there is so much hope for you!! I have dedicated my life to this, because I know how important this part of our bodies is. I am on the front lines every day, and I am constantly witnessing people reclaim their health and lives!
Is is too late to strengthen my pelvic floor?
It is NEVER too late to heal your pelvic floor! Unfortunately, too many people have ended up in my office reporting they were told, "It's just a lost cause." So they left feeling like a lost cause, helpless, hopeless. Those previous therapists had written them off, and guess what? With a solid plan of care and hard work, they improved!
How long does pelvic floor physical therapy take?
Times vary based on your exact diagnosis, however it generally ranges from 4-12 visits. I begin with a 45 minute initial consultation, to ensure we are a good fit for your needs. Next, your first appointment is up to 90 minutes in length, and subsequent visits are up to 55 minutes long.
How much does pelvic floor therapy cost?
Pricing can vary widely based on a number of factors. Whether you are going to someone in or out of network. I chose to move my practice from an in network facility, to an out of network fee for service model. I found myself often frustrated that in network requirements guided what care patients were allowed to receive, this change allows patient care to be the only factor dictating what was provided by a highly skilled clinician. Your dollars do a lot more, getting you to a higher level of function faster. My pricing is listed completely transparently.
FIND A PHYSICAL THERAPIST: Your care, your plan
It is so important that you work with a provider who will ensure that your patient care is what guides your treatment plan. Once you begin to understand what your symptoms and struggles are, you'll need to get a little braver. We are going to prepare to get you off that couch!
Grab a cozy coffee or tea, take my Guide to Finding the Right PT, and start doing some research, making some calls in your area. I would love to see you! If you would like to schedule an initial consultation with me, just click the button above! I am an out of network provider, and this and other questions for your insurance company may come up while you are looking. Use my tips and tricks for self advocating to help you gather the information you need to make your best decision.
PREPARING FOR YOUR FIRST EXAM
Many people really see their first appointment as the starting point to their journey. I hope if you see things that way, you can now see how far you have already come on your journey! Where did you begin?
It is also completely understandable that the first appointment, or exam, is a huge sticking point for many people. There is a lot of fear in the unknown. I want to help you overcome that fear by feeling prepared! I have a wonderfully detailed guide on what you, as a patient, can expect from your first pelvic floor PT appointment and what to bring with you in order to feel most ready. It covers steps and expectations from an examination, as well as, what your rights as a patient ALWAYS are.
I hope whichever step you see as the first one you are taking, you know you are supported. Share your story with us, you have no idea how many people are sharing the same fears and roadblocks. I built this community for that exact purpose!
If you feel that would benefit from pelvic floor physical therapy or think you are experiencing symptoms that may require diagnosis, you can book a consultation HERE.
Or, if you'd like to learn more about all things pelvic floor health, head over to Instagram! You can always reach out in the DM's if you have any questions!
MORE CONTENT YOU MAY LIKE