While the weather is warming up in Minnesota, I still have a solid quarantine Netflix addiction going. I recently binged Unorthodox. This four-episode special follows a female Hasidic jew, Esther, who lives in a very conservative community in Brooklyn, and faces struggles with pelvic floor dysfunction. During this time, it really made me think about how to best support our own communities, and one another, and the different ways that marginalization can happen.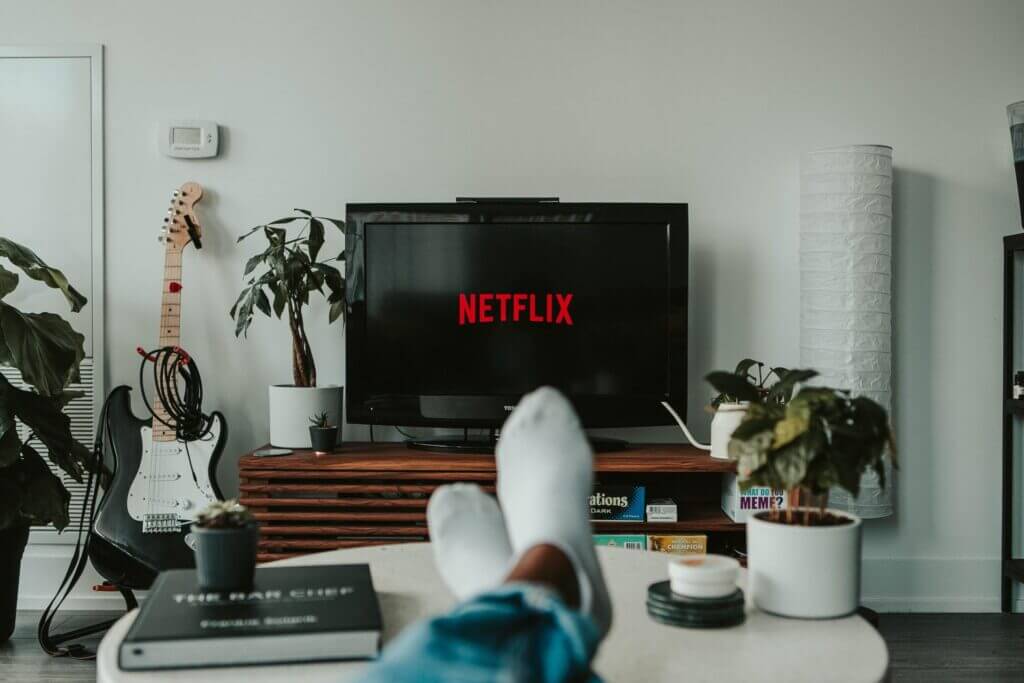 AN UNORTHODOX PELVIC FLOOR PLOT
SPOILERS AHEAD!! Specifically, Esty experiences extreme pain and dryness during intercourse, resulting in infertility from her inability to tolerate vaginal penetration. She enters into an arranged marriage, and prior to her wedding day, a woman from the community visits Esty to explain and educate her on what occurs with intercourse. Esty is VERY confused, and after awkward questioning, it becomes clear that she does not even realize she HAS a vaginal canal and excuses herself to the bathroom to find her introitus (vaginal opening). 
She and her husband, Yanky, attempt to have penetrative intercourse after their wedding. No foreplay, fully clothed, and he is unable to enter her because it is extremely painful for her. The frustration, shame, anger, and disappointment are clear at this moment. As the episodes progress, Esther is given lube, and dilators, from various individuals with little to no guidance on proper use. She is further and further shamed for her inability to copulate, viewed as a defective problem.
IT DOESN'T APPLY TO ME!
I bet many of you are thinking exactly that right now. The thing is, I bet it does in some way. When is the last time that you took a mirror and actually examined that area of your body? I bet for many of you the answer is never! NEVER!! 😮 Completing vulvar self-exams at every age is so important, so you are able to capture skin and tissue changes.
I loved that Unorthodox did not brush over the topic of poor understanding of one's body, pain with intercourse, vaginismus, infertility, and how people often seek out information from their community. Unfortunately, far too often that information is incorrect, unhelpful, or even detrimental.
ESTY HAS PRIMARY VAGINISMUS
Vaginismus is a condition that causes the muscles of the vagina to spasm or squeeze tightly closed involuntarily. Making it difficult, painful, or even impossible to insert something, a tampon, finger, toy, penis, etc. There are two types of vaginismus, primary vaginismus, and secondary vaginismus.
Esther has primary vaginismus, meaning she has never been able to insert without experiencing symptoms. Secondary vaginismus can develop in individuals who have previously experienced no difficulty with insertion. Vaginismus symptoms range widely, from slight uncomfortableness to extremely painful penetration. As you saw in Esty's example, symptoms can also be made worse by fear, anxiety, or stress. She would have been served well with therapy, both mental and physical.
WHAT ABOUT THE PELVIC CARE PORTRAYED IN UNORTHODOX?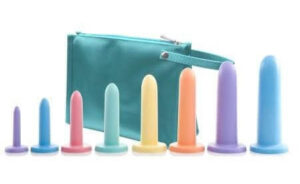 In the third episode, as part of her treatment, Esther was given a set of dilators to work with. Are you wondering, what the heck is a dilator?! By the look on her face, so was she!
A dilator is a tube-shaped device that comes in multiple sizes, typically made of plastic or silicone, utilized to stretch the vaginal muscles and tissues gradually over time. To properly work with a dilator you need a physical therapist to guide you and your plan of care, and ensure that you are making progress.
Unfortunately, Esty mentions that she has been trying the exercises for a year and has made no progress. This is because she did not have a physical therapist!
HOW THINGS WENT WRONG IN UNORTHODOX
Esther was not educated regarding her own anatomy
Members of the community provide her with the tools, but not the instruction to go along with it
She did not have a trained PT guiding her plan of care and adjusting to ensure progress
Took too long (a year later with the exercises she still saw no progress!)
Esther and Yanky were not supported in their emotional needs and communicated through family instead of one another
Esther's religion believed women were meant to rebuild a population, therefore her inability to have children was directly linked to her self worth, and worth in the community
INFERTILITY VS. SUBFERTILITY: THE DIFFERENCE
As a result of Esther's vaginismus symptoms, her marriage faced another challenge in the inability to produce a child. But was she, or Yanky, actually "sterile"? Unorthodox brings in another important topic: Infertility and subfertility.
Infertility and subfertility are often confused with one another. Subfertility is a delay in conceiving, infertility is an inability to conceive by natural means after a one-year period of trying. There are also multiple types of infertility, however, Esty suffers from subfertility. As you see by the end of the episode, she has been able to conceive right around the one-year mark of her marriage.
Unorthodox does not stray away from the problems Esther faces, but it also paints her as a heroine, a strong character. I want to believe that she recovered from her vaginismus with the proper tools, but the viewer is left wondering in this regard. We do see her begin to take steps to educate herself and explore what pleasure can feel like without the shame attached, and I appreciate the honest portrayal of struggles and successes the series provides.
SUPPORT AND EDUCATION ARE KEY TOOLS
If you are struggling with muscle spasms in the private area, tampons feel like they hit a wall, sharp pain during sexual activity or involuntary contraction of your pelvic floor muscles. If you often wonder: Can a vagina be too tight? Or, how do I loosen up down there? Please look up your symptoms, call your provider, and seek care!
SUPPORT STEPS
1. Educate Yourself
2. Seek Care from a Professional
3. Advocate for Your Care
Times vary based on your exact diagnosis, however, treatment generally ranges from 4 to 12 visits. If your treatment plan is taking longer than this, make sure you communicate clearly with your provider to understand why.

Esther's experience in Unorthodox is my experience, your experience, and so many of our experiences. We all have miseducation about our own anatomy, or we have never looked at our own vagina, or we have been shamed by someone in our community. Let's find our way to a healthy understanding of our bodies!
If you feel that would benefit from pelvic floor physical therapy or think you are experiencing symptoms that may require diagnosis, you can book a FREE 20-minute consultation HERE.
Or, if you'd like to learn more about all things pelvic floor health, head over to Instagram! You can always reach out in the DM's if you have any questions!
More content you may like:
•Get Started: Your Path to Pelvic Floor Progress
•Pelvic Floor Dysfunction Doesn't Have to Mean Doomsday
•The Best Partner Intimacy Aids
Recommended Products:
DISCLOSURE: Hi there! – I truly hope you love any product I recommend, I always try them out personally or with my patients. At times, I use affiliate links. You do not pay more, a small percentage of the sale goes to the person who has influenced your purchase. This helps me to continue offering free content. Let me know your experience! All pricing is up to date at the time of posting.