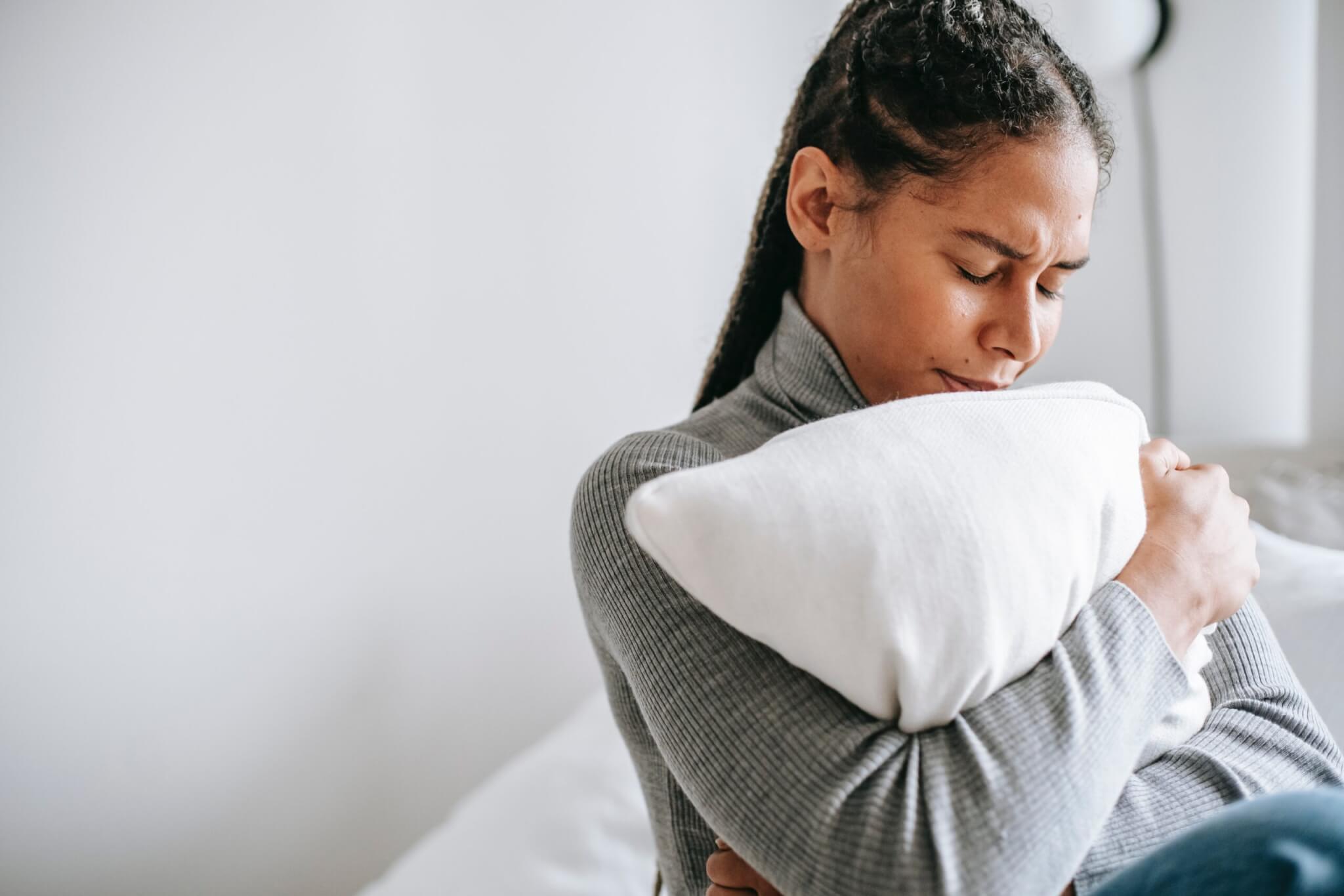 As the pelvic floor is often such a private area of the body for many people, it is rarely talked about openly. This can make it difficult or nearly impossible to identify your issues, know how to proceed with treatment, or which pelvic floor tension products to use when you choose to self-treat or work with a pelvic floor physical therapist.
Mindful massage of the pelvic muscles and pelvic area is an important part of increased relaxation and the progression of your treatment plan; many of these pelvic floor tension products are great for use after the conclusion of your episode of care, in order to optimize the improvements you've made during your journey. Lifelong improvement is the ultimate goal, after all!
Depending on what your goals are, one of the following pelvic floor tension products may work best for you, while someone else's idea of self-care might be better suited to a slightly different product. For that reason, I've included several top-quality pelvic floor tension products here and have also shared why I love them and what I personally utilize them for.
4 Can't-Miss Pelvic Floor Tension Products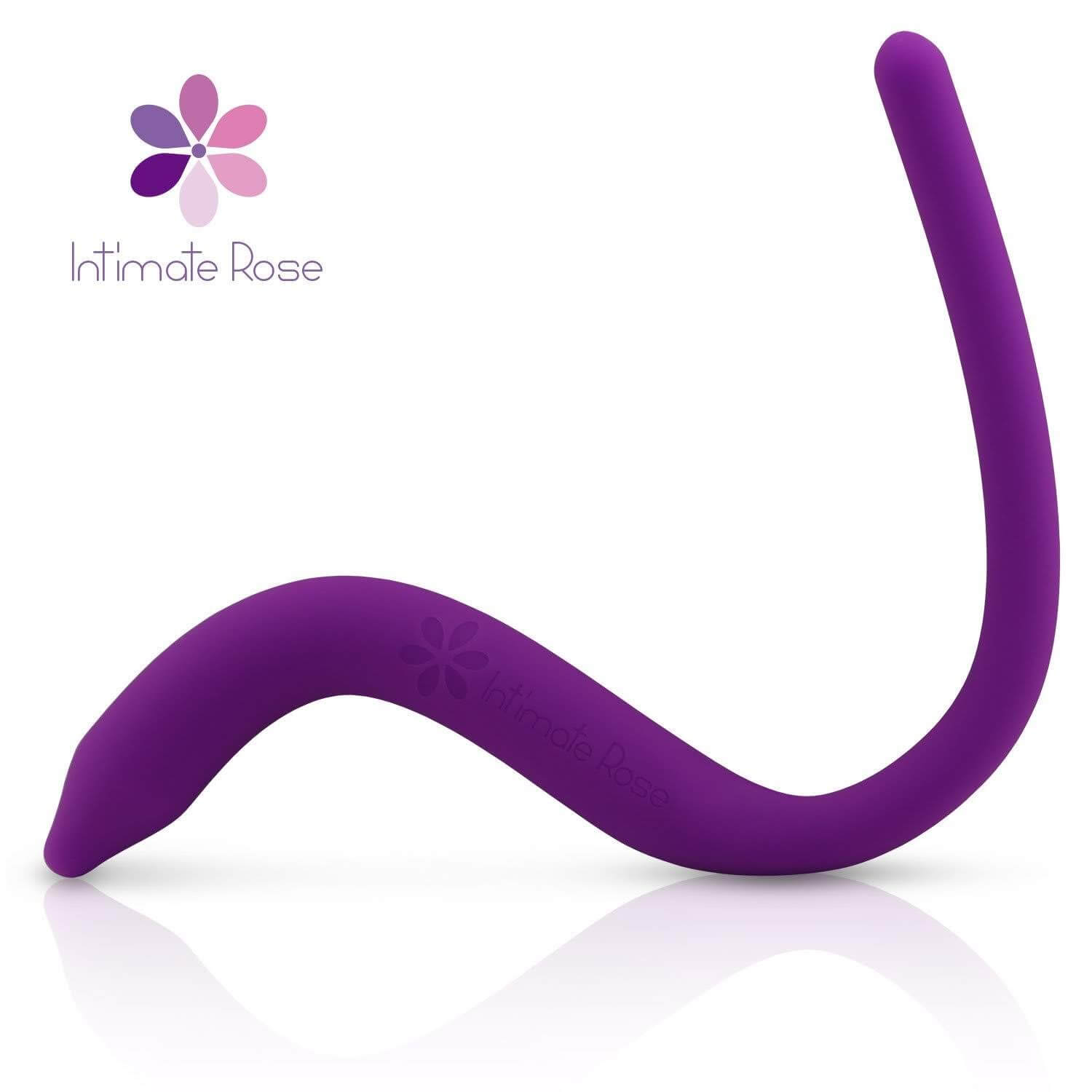 WHAT I LOVE ABOUT THIS PELVIC FLOOR TENSION PRODUCT:
The Intimate Rose vibrating and non-vibrating pelvic wands are great products that allow for internal vaginal pelvic floor muscle release. The wands are covered in a soft, almost velvety, medical-grade silicone, with a unique S-shape. The Intimate Rose wands are absolutely excellent ergonomically!This means you can easily move and manipulate the soft tissues with either end, from your most comfortable position. I definitely recommend using this product under the guidance of a pelvic floor trained physical therapist because they can help you identify and find the muscles you need to target with this wand. It's great for direct pressure to specific muscles for down regulation and relief of pelvic pain. It's not magic, but this wand might just grant your wishes!
Shop Pelvic Wands

WHAT I LOVE ABOUT THIS PELVIC FLOOR TENSION PRODUCT:
The Gigi 2 from Lelo is a stellar option for a vibrator! With a wide flat head at the end, it can be used to stimulate both externally and internally. This wide flat end is also a wonderful design for dispersing pressure across trigger points. Pelvic floor muscles are small muscles, and the flat end has great coverage for reaching the entire muscle belly.
The Gigi 2 has a curved shape, which helps to access those hard-to-reach spots. The vibrator features make this a multi-use product, you can utilize it for pelvic floor exercises and then later on, ooh la la, for some spicy time!
Shop Gigi2

WHAT I LOVE ABOUT THIS PELVIC FLOOR TENSION PRODUCT:
Moka from Lelo's sister brand PicoBong is a great, cost-effective version of the Gigi 2 above. The flat end is perfectly designed for dispersing pressure and accessing every muscle within the pelvic group. Being battery operated makes it more affordable, but you certainly don't lose any features with this product, in fact, it has 12 vibration settings compared to the 8 settings of the Gigi 2 above.
Moka was designed specifically for G-spot stimulation, however, the design is so versatile! It can also be used comfortably in solo or partner play, or as self-help for pelvic pain. Pelvic floor dysfunction is not always benefited by the use of vibration during treatment as it can inhibit muscle relaxing and downtraining, however, it can also be used to improve your muscle awareness and to locate and focus on specific painful or tender spots. Relax into the Moka miracle!
Shop the Moka Cerise

WHAT I LOVE ABOUT THIS PELVIC FLOOR TENSION PRODUCT:
The Miracle Ball is an inflatable massage ball that is a great way to bring mindful exercise to your hypertonic pelvic floor. It sits perfectly within your pelvic ring, the pelvic muscles between the tailbone and hip bones, and is designed for steady, slow release of the tissues and tension in this area, making it one of the best and most versatile pelvic floor tension products in the lineup.
The two different size balls can also be used for massaging other areas of the body, and comes with a booklet full of "unexercises". Whether you carry this in your gym bag, or take it on your cross country hiking trip, or use this for your daily pelvic stretches at home, this little ball can do it all!
Here's a great video on how to use this: MFR Self-Treatment for the Pelvic Floor
How to use it: Find a chair with a soft seat – Adjust yourself to a comfortable position – Place the ball right underneath you (in front of the tailbone, but behind the pubic area) – Use your diaphragmatic breathing techniques to relax into the release! – It can take 4-6 minutes for the tightness to relax. It's important to be gentle!
Shop Miracle Balls
Before attempting self-treatment with pelvic floor tension products
Treating your pelvic floor is serious business, which means there are a few things to keep in mind before attempting self-treatment.
This article is meant for the following people: Someone who is searching for information about treatment options they can try, someone I am currently treating, and/or someone being managed by another healthcare provider.
If you are currently undergoing chemotherapy or radiation, or you have skin that easily experiences tearing, do not utilize the massage resources.
Never place anything into the rectum that does not have a base or a string attached.
Let pain be your guide! Always sink into your tissues by maintaining gentle, firm pressure. If your pain increases, or you feel odd sensations or numbness, release pressure. Begin again with less force. If you have tried more than twice and are still experiencing pain, stop and speak with your healthcare provider for some guidance on how to adjust your strategy.
Let pain be your guide! I say this twice for a reason. If you are utilizing a tool that is bringing you relief in one area but increasing pain somewhere else. Please discontinue use until you can speak with your healthcare provider.
Creating a Treatment Plan with a Pelvic Floor Physical Therapist
I hope this blog post has helped you identify some pelvic floor tension products that can help, but if you have questions reach out to your own physical therapist or contact me if you don't have one yet!
Why? When approaching any pelvic floor issue, I strongly recommend that you find a physical therapist that is right for you before you attempt self-treatment so that you do not make issues worse (perhaps by doing Kegel exercises that will only exacerbate your tension symptoms).
Then, once you have a treatment plan with your Pelvic Floor Physical Therapist, I recommend that you follow up your treatment plan with pelvic floor self-treatment tools (like the ones I've shared here) that you can use at home to keep your therapy going.
More content you may like:
Some of the links on this page may be affiliate links. Laura Meihofer's LLC is a participant in the Amazon Associates Program and others, as an affiliate advertising program designed to provide a means for sites to earn advertising fees by linking to products Laura organically uses and trusts. If you purchase a product through an affiliate link, your cost will be the same, but Laura will automatically receive a small commission. Your support is greatly appreciated and helps her spread her message!