Intimacy
Communicating With Your Partner About Your Pelvic Floor Concerns
Pelvic floor dysfunction affects roughly 22% of women age 20 years old, gradually increasing to 75% at 50+ years, and 15% of men. Commonly, many of these people who report dysfunction symptoms, conjunctively report difficulty with sexual functioning as well. This encompasses a whole host of more specific concerns, most frequently, pain with intercourse. Pain with intercourse includes any of the following: inability to/difficulty/pain with initial insertion (fingers, toys, devices, penis, etc), pain with deeper thrusting, pain with orgasm, or pain following sexual activity.
SEXUAL PLEASURE STEMS FROM WHAT YOU FEEL ABOUT YOURSELF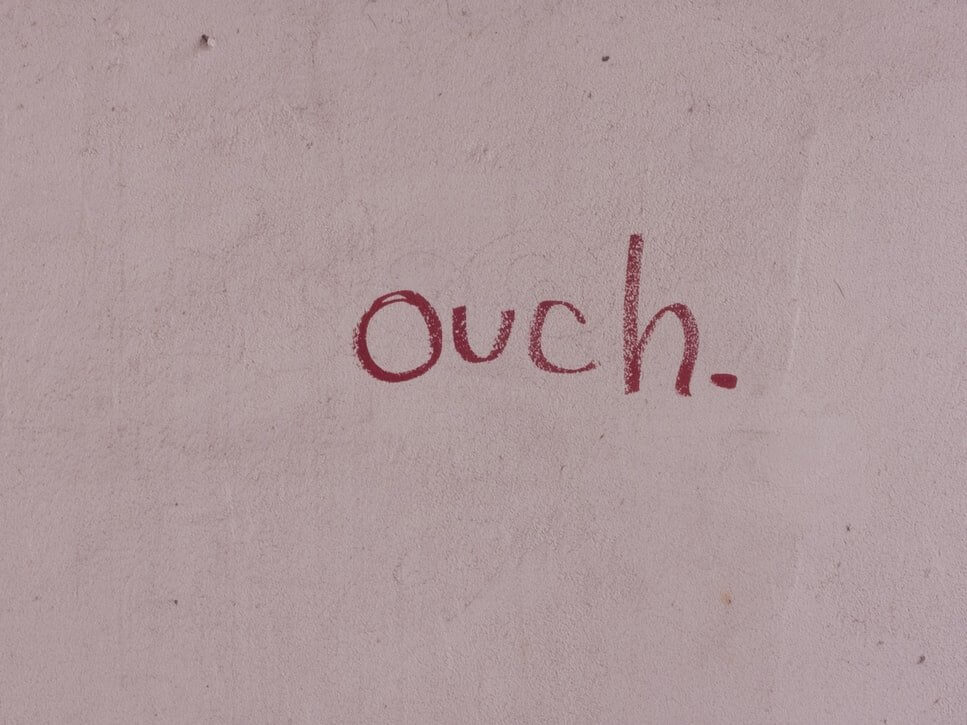 This can cause issues with your own orgasm, as well as your intimacy and connection with your partner. Many people struggle with this or will even avoid relationships and intimacy entirely. If you are already in a relationship, pelvic floor concerns causing a drastic change to your sex life can be a difficult adjustment for all parties involved while still feeling that physical connection. If you are single, it can seem overwhelming to consider starting a new relationship in the midst of this journey. It can be done!
Maybe, you haven't told your partner about your struggles or pain. Maybe you have, and they think you are making it up. Possibly they do sympathize with you, but really they don't understand what it really means or feels like. Based upon their response, you may experience any one or a combination of feelings:
I want you to know that this is a normal response, and as much as it may feel like it, you are not going through it alone! Let's talk about ways to communicate with your partner, how to continue having the conversation, as well as cover some suggestions you can approach with your partner to begin incorporating changes into your sex life.
DO YOU KNOW WHAT YOU LIKE?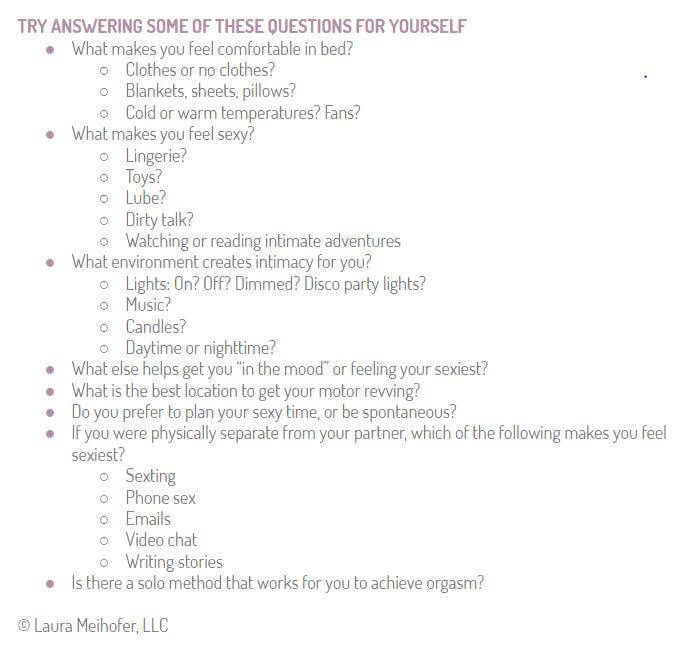 It is important to educate yourself as fully as possible about your
pelvic floor dysfunction
, as well as your specific conditions and symptoms. This will enable you to communicate clearly with others, like your provider or
physical therapist
, but also provide you with the know-how to communicate with your partner effectively about your pelvic floor dysfunction.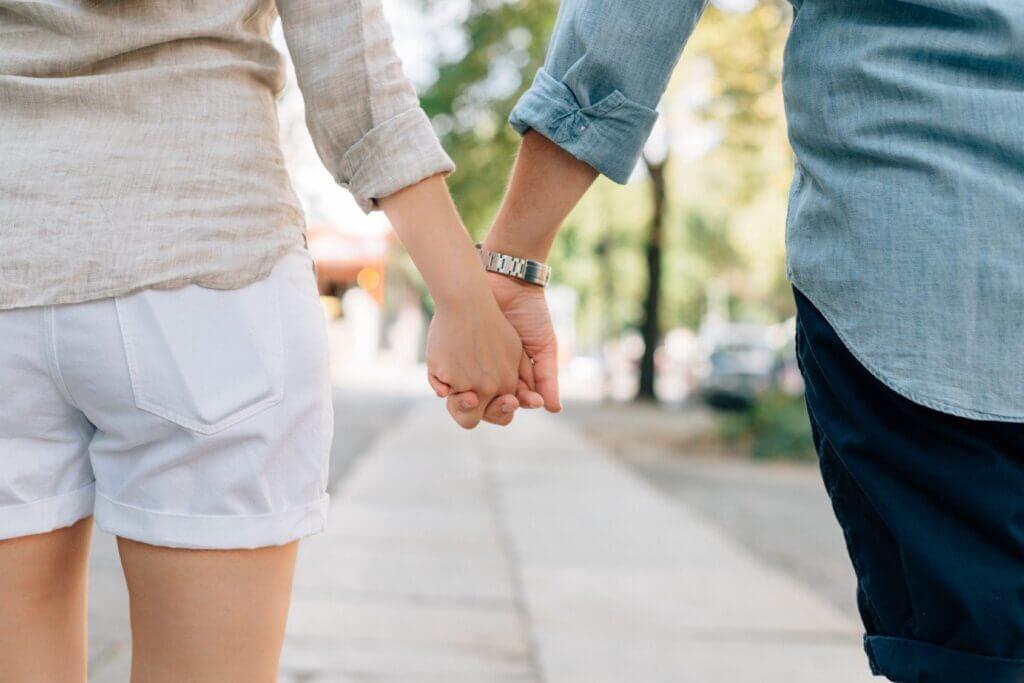 SEXUAL DISCOVERY CAN BE CURIOUSLY EXCITING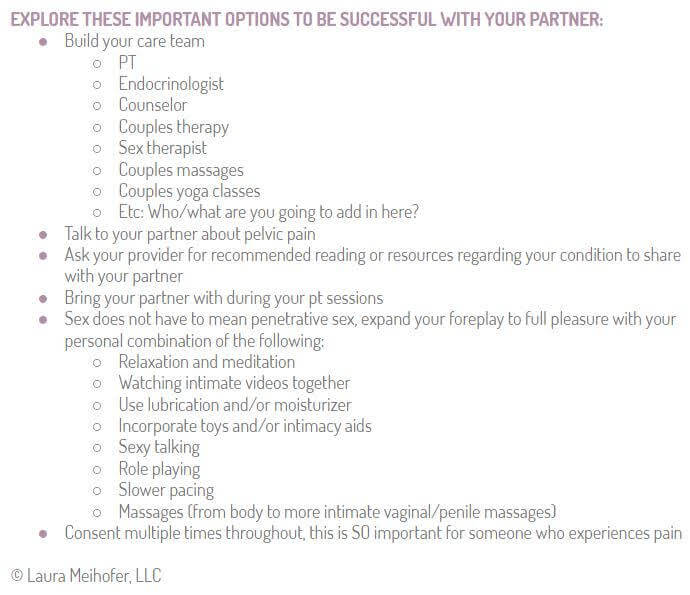 Use the following resources during your solo discovery, or with a partner during your upcoming sexy adventure!
IN PREPARATION
DAILY, OR AFTER SEX, RELIEF
Your favorite intimate video site
Literotica, or similar site for intimate stories
We also have a fantastic resource for solo discovery, or share and make a fun partner date night out of it! Our pleasure quizzes help create a fun and easy environment for you to share this information and learn about one another in a flirty, non-judgemental way! So download some fun!!
BREATHE IN. BREATHE OUT. and repeat.
You have taken in A LOT of information and resources at this point. You're doing great!
Returning back to our first thoughts for a moment, I want to remind you that you are not alone. Many people are going through a similar experience. The key is to find the moments you can enjoy. Your journey can be a wonderful adventure, don't avoid partnership or intimacy, let's figure this out and be brave together! Talk to your partner, if you already have, I encourage you to try again. Find a resource and try out and let me know how it goes!